If you sustain a severe and life-altering injury in a New York car accident, you may decide to pursue compensation from the at-fault party via a car accident lawsuit. If you decide to do so, know that there are several requirements and filing deadlines you must meet if you hope to have legal grounds on which to stand. One important consideration of which you should be aware is the statute of limitations.
A knowledgeable car accident lawyer can inform you of what that statute of limitations is in New York car accident cases and why it is crucial that you file within it. Furthermore, the right lawyer can help you take the steps necessary to not just meet the filing deadline but also, to ensure you have a robust case designed to maximize the amount of compensation you recover.
The Statute of Limitations in New York Car Accident Cases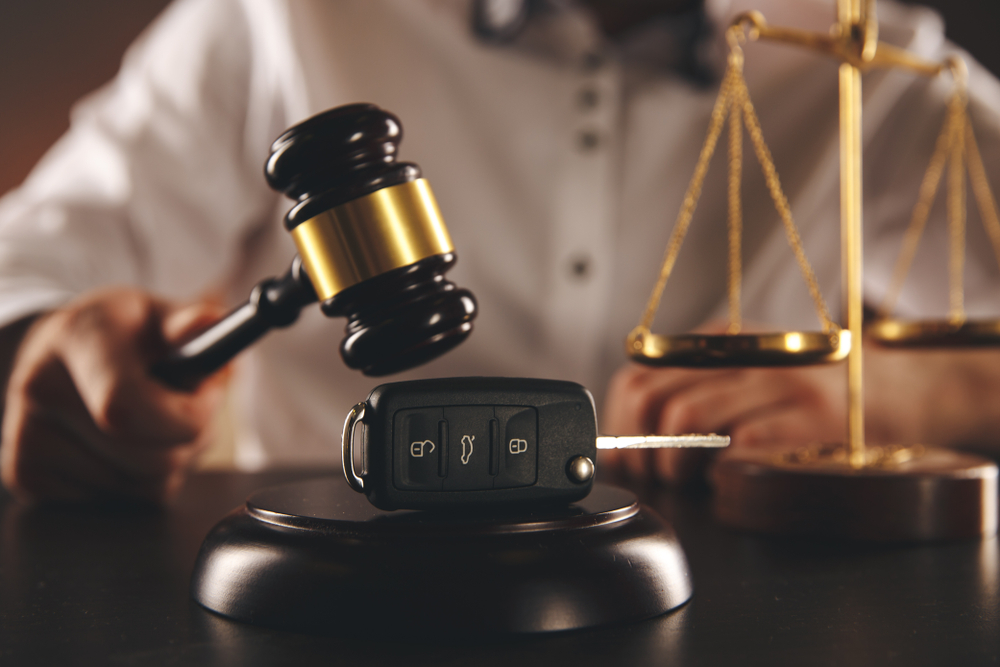 The statute of limitations, if you are familiar with this legal term, simply refers to the time limit in which you must file a lawsuit. The term is universal in all courts across the country and across all practice areas. However, the length of the statute of limitations varies from state to state and for various types of cases.
For instance, per New York Civil Practice Laws & Rules section 214, for lawsuits regarding motor vehicle accidents you have three years from the date of your accident to file against the at-fault party. This three-year statute of limitations also applies to actions related to property damage and actions for the annulment of a marriage on the grounds of fraud.
However, if you hope to bring a personal injury lawsuit against a government agency — or an employee of one — you have even less time. Per New York's General Municipal Code, Chapter 24, you have 90 days from the date of your accident to file a notice of claim against a government agency for damages. If you hope to file a claim for wrongful death, you have just two years from the date of victim's death to do so.
In your motor vehicle accident case, it is important just to familiarize yourself with the standard personal injury statute of limitations of three years. The best car accident lawyers will assess your case and determine if there are other deadlines of which you should be aware.
Filing Beyond the Statute of Limitations
At this point, you might be thinking that three years is a good amount of time to have to file a lawsuit. The truth is, though, that those three years will fly by — especially when you take into account that, for a good portion of that time, you will be dealing with insurers.
While you can explore more on this in the later sections, know that, prior to bringing a lawsuit, you will likely file an insurance claim. Negotiations with insurers can take months, if not years. If your claim results in a lawsuit, chances are that you negotiated for quite some time prior to deciding to file.
Regardless of how long negotiations took — and despite the fact that their lack of success is not entirely your fault — you still have just three years from the date of your accident to file a lawsuit. If you miss the deadline for whatever reason, you lose your right to bring a case. If the courts do allow you to file regardless of your claim's "late" status, the defendant can have the judge throw it out for no other reason than you missed the statute of limitations, and the judge is bound by law to do so.
Though there are many good reasons to hire car accident attorneys, this is one of the strongest. A skilled lawyer can recognize when negotiations with insurers are likely to be unsuccessful and encourage you to consider other legal action before it is too late.
Moreover, an attorney familiar with New York law can also tell you, from day one, whether the law entitles you to seek recovery outside of insurance so that you can prepare for that possibility from day one. Again, you can explore more about this topic in the later sections.
"Tolling," or Extending, the Statute of Limitations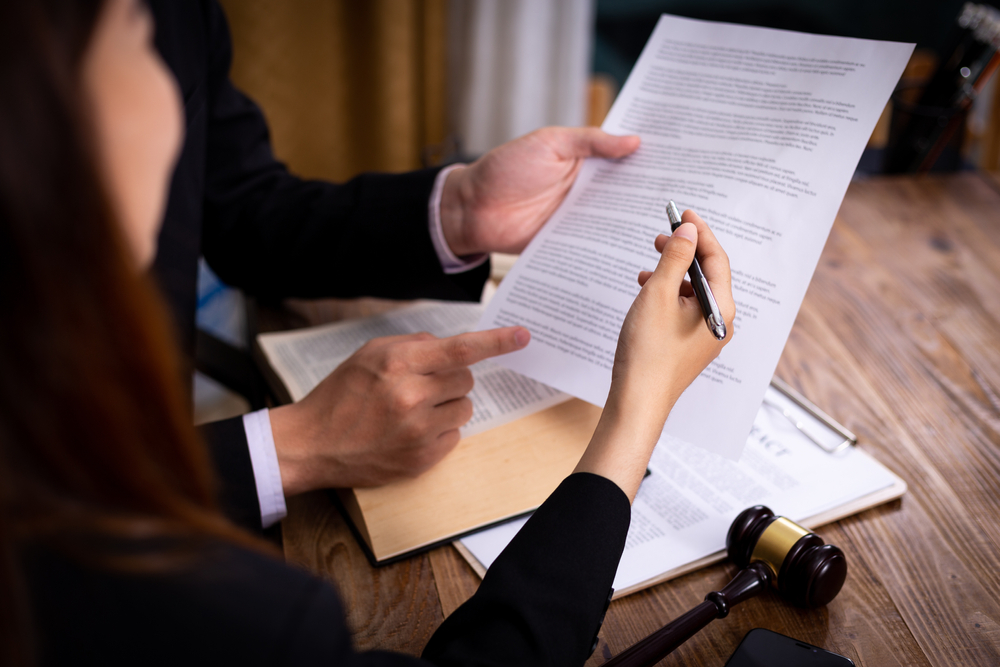 Are there exceptions to the statutes of limitations, you may wonder? A few do exist, but chances are one or maybe two of the four apply to your case:
Common Law Discovery Rule:

Via this rule, the plaintiff in a personal injury case may request an extension to the statute of limitations in New York on the grounds that he or she did not discover his or her injury until long after the accident occurred. In such a case, the clock would start ticking on the date of the discovery of the injury.
This rule would unlikely apply to your case, as the delayed discovery of an injury must be "reasonable," meaning, the plaintiff had no reason to believe that he or she sustained an injury in an accident. The defendants and the judge would likely reason that many people sustain injuries in car accidents and that it would have been unreasonable for you to assume that you did not.
Moreover, the defendant might argue that it was your responsibility to seek a medical exam post-accident, even if you showed no signs of injury, and that said medical exam could have revealed damage that would later manifest in symptoms. Therefore, your failure to seek a medical exam and identify an injury early on is not the defendant's fault and nor is it grounds for extending the statute of limitations.
Statutory Discovery Rule:

The statutory discovery rule does not apply in

personal injury cases

but rather, to criminal and civil violations. For instance, this extension may apply in a securities claims case in which the plaintiff did not discover a violation until long after the damage had been done. In this case, the statute of limitations would start on the date of discovery (assuming the plaintiff had a reasonable explanation for the delay in discovery).

Equitable Estoppel:

Equitable estopple is a fancy term for fraudulent concealment. If the defendant in your case tries to convince or coerce you into not filing a lawsuit via any means — such as through bribery, threats or disappearing — then the courts may extend the statute of limitations. For how long depends on the exact circumstances of your situation and the nature of the defendant's actions.

Equitable Tolling:

Equitable tolling is the most common reason the courts may extend the

statute of limitations in New York

. Equitable tolling occurs when a plaintiff is aware of an injury but cannot, despite the exercise of due diligence, attain the necessary information to determine if the injury is the result of wrongdoing and, if it is, wrongdoing by the defendant. As with the common law discovery rule, it is unlikely that equitable tolling would apply in your case.
Other than equitable estopple, it is unlikely that any of the exceptions to the statute of limitations would apply in your car accident case. However, say you sustained your injuries when you were 16 or 12, or at any point before your 18th birthday.
Because minors cannot legally file lawsuits against other persons or entities, states generally "toll," or "pause," the statute of limitations for minors until they reach the age of majority, which is 18. What this means is that if you did become severely injured in a car crash that occurred when you were 12, you would have until your 21st birthday — or three years after your 18th birthday — to file a lawsuit for damages.
This same statutory polling applies in cases involving plaintiffs with mental disabilities. If a doctor declares you legally mentally incapacitated and unable to make decisions for yourself, and if you become injured in an accident — or if an accident causes your mental incapacitation — then the statute of limitations does not start ticking until a qualified medical professional lifts your diagnoses. As you can imagine, this does not occur often.
Extending the Statute of Limitations Against Government Entities for Wrongs Against a Minor
If a government employee was responsible for the car accident that caused your injuries, and if the accident occurred when you were a minor, the same tolling laws mentioned above apply. However, you must still file a notice of claim against the employee or employing government agency within a small window of time.
For non-minors, the statute of limitations on a notice of claim is 90 days. For minors, judges can only legally extend this window to one year and 90 days. If you fail to file a notice within one year and 90 days, you lose all rights to sue the government employee or entity entirely.
However, say you do somehow manage to file a notice of claim against a government entity within the requisite timeframe. The remaining statutory tolls still apply. What this means is that even if you sustain an injury as a young child and a parent or guardian files a notice on your behalf, you have until your 21st birthday to file a lawsuit.
Why It Is Better To File Sooner Rather Than Later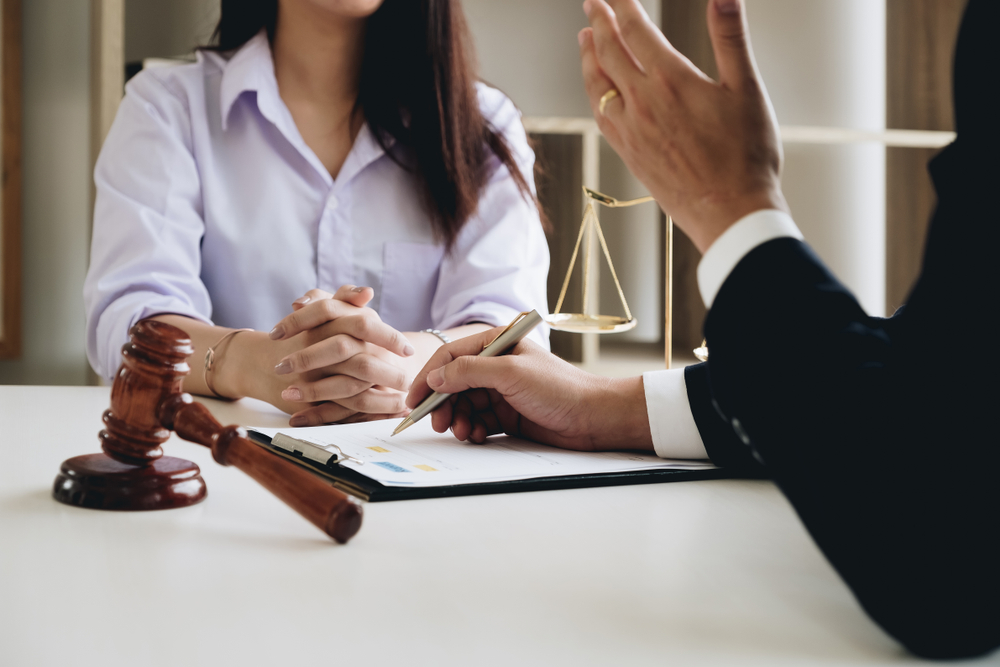 Though you have three years to commence a lawsuit in New York, any reputable car accident attorney will encourage you to file sooner rather than later. This is not for his or her own benefit but rather, for yours.
When you file your suit early on, you benefit in several ways. First, the evidence pertaining to your case will be fresher the closer to the date of the accident you file. For example, say you identified key witnesses. Though key witnesses are apt to remember the chain of events leading up to the accident more clearly earlier on in the case than later.
Witness testimony for an accident that occurred six months prior is much more reliable than eyewitness testimony for an accident that occurred two and a half years earlier.
You must also consider video and photographic evidence. The longer you wait to commence a lawsuit, the greater the risk that valuable photographic or video evidence will disappear. If your accident occurred in a parking lot, for example, the store that owns the lot may have video footage.
It may be standard protocol for that store to hold onto footage for one year and then record over it. To avoid the risk of this happening, the best auto accident attorney will not only encourage you to file sooner but also, begin gathering evidence ASAP.
Perhaps the most enticing reason to file your lawsuit sooner rather than later is that it would mean earlier access to compensation. The sooner you get your case started with the best car accident lawyer the better, the less likely you will be to experience economic hardship because of your injuries.
When You Can Sue the At-Fault Driver in New York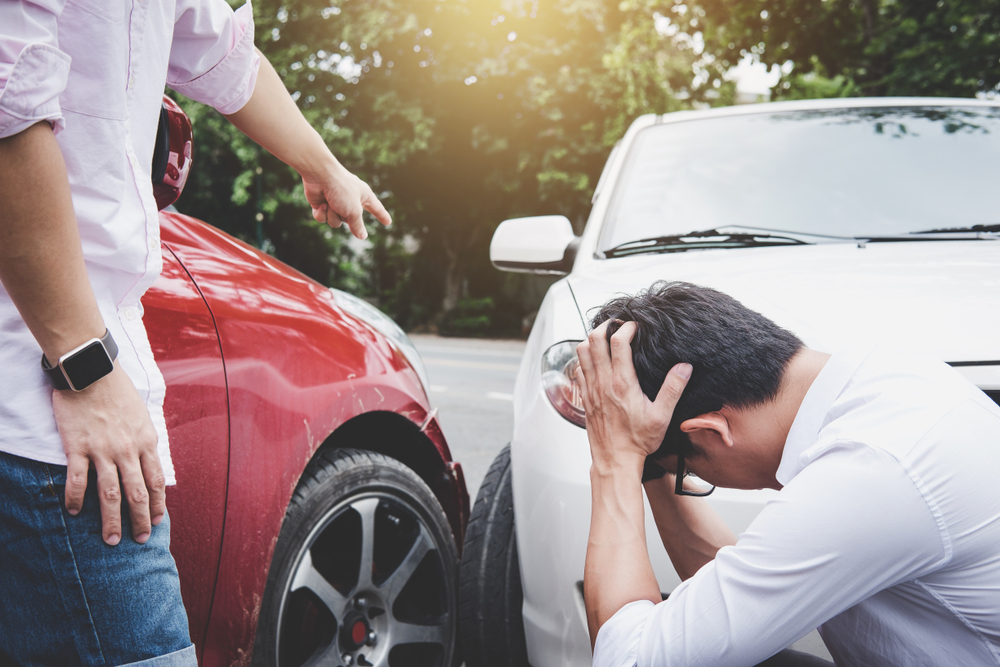 In many cases, the statute of limitations in New York car accident claims is irrelevant, as most cases settle outside of court and during negotiations with insurance companies. This is because, in New York, you may only file a lawsuit in select circumstances.
In fact, according to the New York Department of Financial Services, you may only commence legal action against the other driver if your injury meets the "serious injury threshold." That is an injury characterized by one or more of the following:
A severe injury, which includes but is not limited to dismemberment, fractures, loss of function of a bodily system, loss of a fetus, significant disfigurement and death

An injury that results in damages that exceed your $50,000 PIP coverage limits

An injury that is severe enough that it prevents you from working and/or engaging in regular daily activities for at least 90 days in the six months following the accident

An injury that results in death
Only if your injury meets the serious injury threshold may you file a lawsuit for damages in New York.
Evidence To Support Your Serious Injury Claim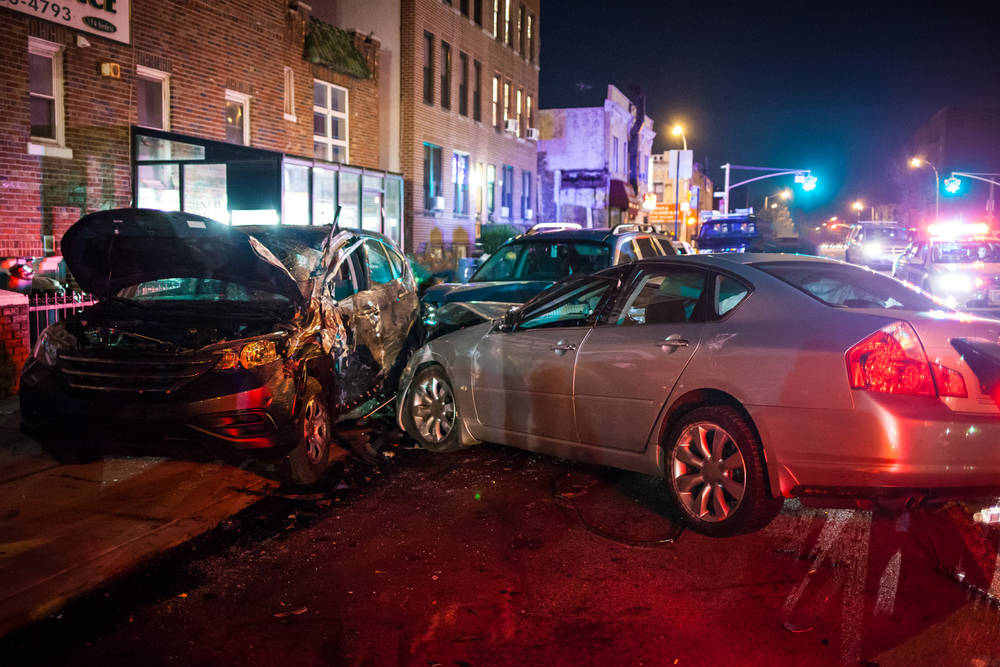 If you believe your injury meets the serious injury threshold and, therefore, warrants a fault-based lawsuit, it is crucial that you begin to gather evidence of fault right away. In a lawsuit, you must prove much more than damages.
You must also prove that the at-fault driver acted negligently and that said negligence caused the accident that resulted in your injuries. This is where, again, it comes in handy to have an experienced car accident attorney on your side.
The best auto accident attorney can tell you from day one whether you have a "serious injury" and whether you should start building an insurance claim or case for a lawsuit. He or she can also begin to gather the appropriate evidence on your behalf to ensure both its preservation and freshness. Types of evidence for which your lawyer will look are as follows:
Eyewitness testimony

Available surveillance camera or traffic camera footage of the crash

Evidence of faulty car parts that may have contributed to your accident

Testimony from accident reconstruction specialists

Medical records

Proof of lost wages

Police reports

Testimony from family and friends who can attest to the changes to your lifestyle since the accident
Again, though the statute of limitations in New York gives you three years from the date of the accident to file a lawsuit, it is best that you commence legal action as soon after the accident as possible. At the very least, schedule a free consultation with an experienced car accident lawyer who is familiar with state laws and procedures and who can advise you on the best course of action.
Types of Damages You Can Recover Via a Lawsuit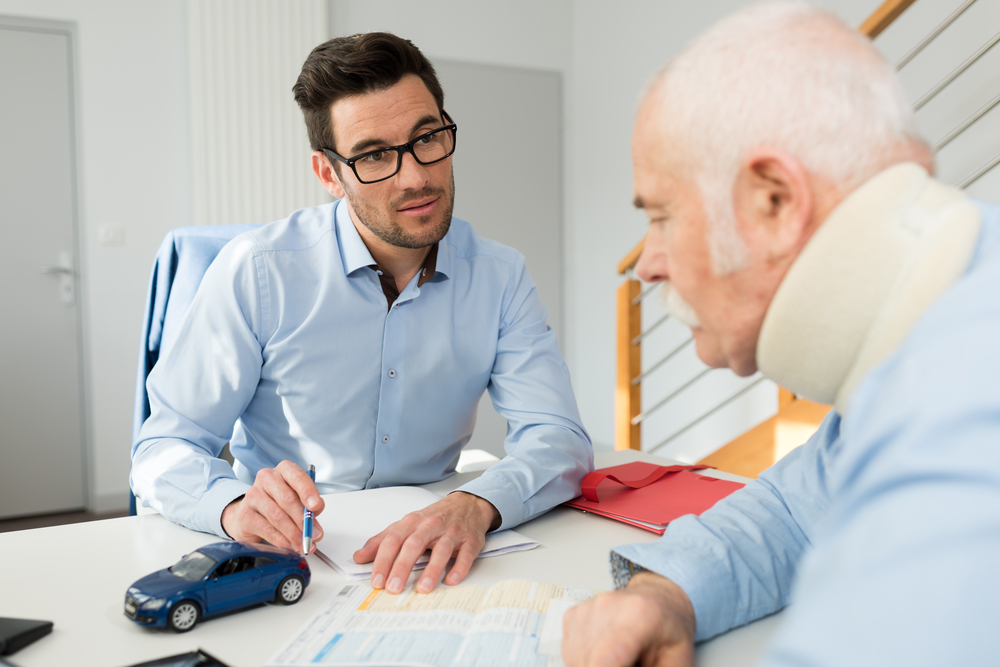 Though lawsuits can prove costly and time-consuming, they are often well worth it for individuals who sustain severe, costly and permanent or long-term injuries. This is because you stand to recover significantly more in damages via a lawsuit than you would through personal injury protection (PIP) coverage.
PIP is not bad insurance to have, as it pays out quite a bit in benefits. For instance, through your PIP coverage, you can recoup lost medical expenses — which include but are not limited to medical bills, chiropractic treatment, surgery costs, hospital fees, optometry treatment, dental bills, medical supplies and ambulance rides — home help costs and up to 80% of your lost wages. PIP will also cover the cost of damages any passengers of your vehicle sustained as well as funeral and burial costs.
That said, though PIP pays a substantial amount, you can recover even more through a lawsuit. Types of damage available via third-party claims that are not available through your insurance include diminished earning capacity, full lost wages — both past and future — loss of quality of life, pain and suffering, property damages costs and other tangible and intangible losses due to auto accidents. You can recover these damages in addition to those available through PIP.
Retain the Help of a Skilled New York, NY Car Accident Attorney Right Away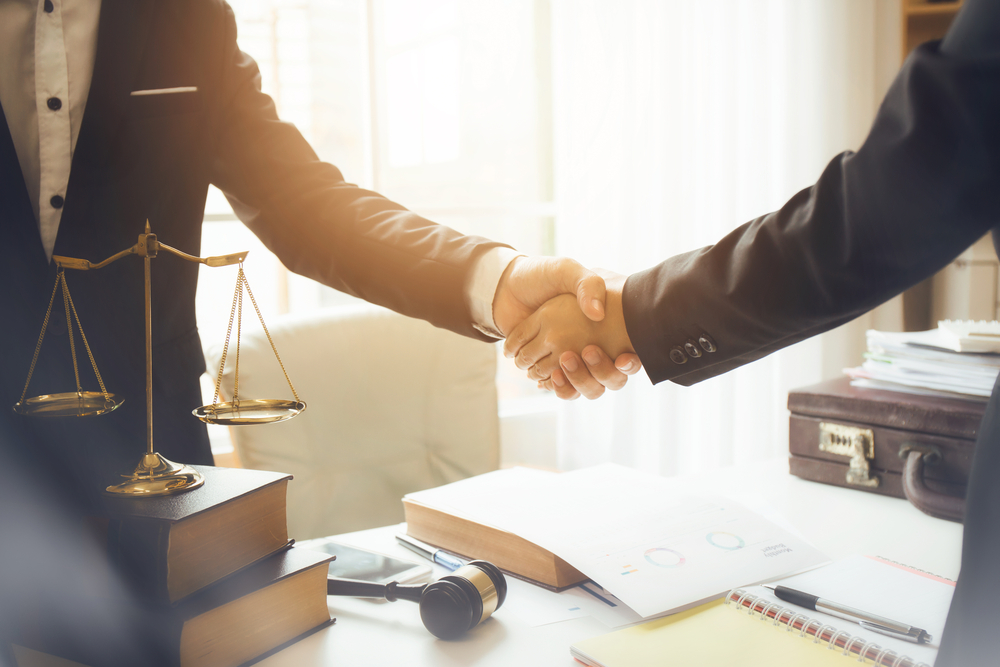 If you or a loved one have suffered injuries in automobile accidents, it is crucial that you understand your rights and responsibilities under the law. One such responsibility is filing your lawsuit before the statute of limitations runs out.
New York car accident attorneys can help you meet all the necessary filing deadlines, gather the appropriate evidence and documentation for car crashes and, ultimately, advise you on what steps to take to ensure you recover the maximum amount of compensation.
Learn more about how a New York car accident lawyer from our personal injury law firm can help you today.